Auto Detailing in Minot, ND
With 16 years experience in auto detailing, and over 40 years experience in Cummins engines, Car Care Express & Dave's Diesel has provided dependable automotive services to vehicles in and around Minot, ND. We offer affordable detailing and auto body restoration solutions, as well as the repair and rebuilding of Cummins diesel pumps. Come to us for top-quality service you can see!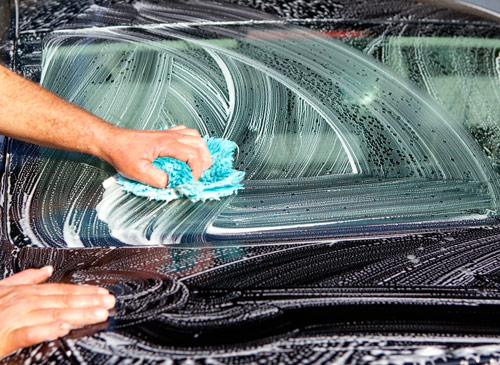 Here are just a few reasons to work with Car Care Express & Dave's Diesel for all of your auto detailing and diesel pump reconstruction needs:
We offer comprehensive detailing services for cars, boats and more. If you can drive it, we can detail it!
Our team specializes in repairing and rebuilding Cummins PT diesel fuel systems and has extensive experience when it comes to diesel repair services.
We're happy to offer our customers free pick-up and delivery within Minot, ND, saving you the hassle of making the trip!
Our business is fully licensed and insured, giving you the peace of mind that comes with working with professionals.
We will go and pick up and deliver Minot area for no charge (any other area there is a charge).
Do you have someone in mind that is hard to shop for? Car Care Express & Dave's Diesel offers gift certificates!

Our company possesses 16 years of Detailing experience and over 40 years of Cummins diesel industry experience. We have a deep passion for what we do!
Automotive Detailing and Diesel Services
Since 2002, Car Care Express & Dave's Diesel have been meeting the needs of a diverse range of customers and their vehicles in and around Central North Dakota. We specialize in auto detailing in Minot, ND, as well as diesel pump repair and rebuilding. Whether you're hoping to make your car look like you just drove it off the showroom floor or need mechanical expertise for the care and repair of your Cummins diesel system, rely on the friendly, knowledgeable staff at our shop. We love what we do and take pride in it, guaranteeing results that speak for themselves!
If you work with Car Care Express for your car detailing needs, you can count on our friendly automotive professionals to provide you with an excellent and robust range of services. We'll hand wash and hand wax your car, as well as shampoo its interior. We're also capable of repairing small paint blemishes and dents. We don't only work on cars either: we can also detail your boat, motorcycle and more! We're proud to be a licensed and insured service provider.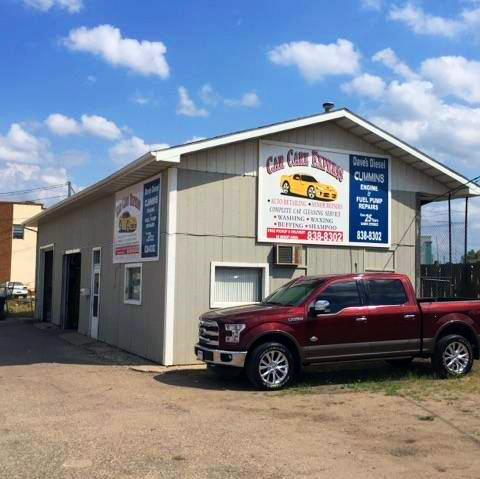 Schedule Car Detailing Services
To get the car care your vehicle needs or to have your diesel pump looked at for repairs, contact one of our friendly representatives today. We'll help you schedule a convenient appointment.
Contact Car Care Express & Dave's Diesel today! Located in Minot ND, servicing surrounding areas, including:
Ward County ND
Renville County ND
Burke County ND
Mountrail County ND
McLean County ND
McHenry County ND
Bottineau County ND
Divide County ND
Williams County ND
McKenzie County ND
Dunn County ND
Mercer County ND
Sheridan County ND
Pierce County ND
Rollette County ND