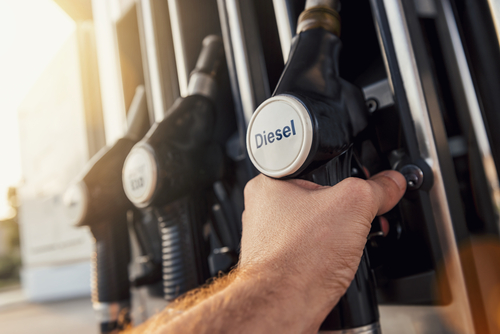 With over 40 years of experience, Our team specializes in the repair and rebuilding of Cummins PT diesel fuel pump systems. We can help you fix or replace practically any Cummins PT diesel fuel system that you may have on your big-rig truck, tractor-trailer, agricultural vehicles, marine, gen. sets, and more! If you have another type of diesel pump or engine in need of repair, contact us to learn more about our capabilities and services. Be sure to ask about our truck detailing while you're stopped in for diesel services.
When you have a diesel truck, RV, or another vehicle that operates via a diesel engine, you can't just go to any mechanic. If your vehicle has a Cummins fuel system, it can be even more complicated, especially if something happens with your fuel pump. That's when you need the help of seasoned professionals who offer the most advanced diesel and Cummins fuel pump replacement services to keep your truck on the road.
Since 1978, Car Care Express & Dave's Diesel has been an expert in providing highly specialized diesel services in Minot, ND. We have over 40 years of experience with Cummins motors. Our expert team of diesel mechanics focuses on rebuilding, replacing, and servicing Cummins fuel pumps, and can also perform other minor diesel repairs.
Cummins Fuel Pump Replacement & More
No matter what model of Cummins fuel pump, we have the knowledge, experience, and training to ensure it's working correctly, so you never have to worry. That's because, for over four decades, we've continued to hone our Cummins fuel pump rebuilding skills, as well as our skills in maintaining and repairing Cummins PT fuel pumps. When it comes to Cummins fuel pumps and diesel services, we have what it takes to troubleshoot common symptoms of diesel system problems including:
Fuel pressure issues:
If your vehicle isn't starting, it could be a problem with your fuel pump. Pressure issues happen when the pump can't maintain proper pressure.
Acceleration problems:
A bad diesel fuel pump might mean you start having problems accelerating. You may or may not also notice fuel pressure issues as well.
High pitched sounds:
If you start hearing a scraping, high-pitched whistle, or other similar sounds it's a clear sign there's something wrong with your Cummins fuel pump.
And more!
Contact the Experts
Regardless of which issue or if you suspect there's a problem with your Cummins fuel system, contact us or bring your vehicle in to get to the bottom of the issue. At Car Care Express & Dave's Diesel, we can even pick up your vehicle and bring it back to you when we're done anywhere in Minot, Surrey, Ward County, South Prarie, or Burlington, ND free of charge.
That's why to get the Cummins fuel pump repairs, diesel services, or auto detailing your vehicle needs, contact one of our friendly representatives today!